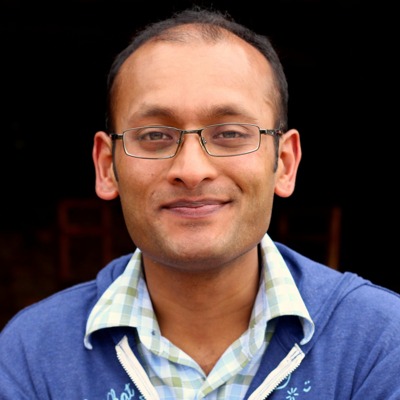 CEO
AppBind
Sunir Shah
May 16, 2019 12:44:38 PM
Something I've been dying to know for years… how exactly do you pronounce your last name correctly?
Kevin Raheja (HubSpot)
May 16, 2019 12:51:11 PM
Haha. It's phonetical. Ra-Hay-Jah
. Hard "J". Not silent.
Looking forward to the AMA...
---
We had a great opportunity May 16, 2019 to ask Kevin Raheja, Director of Strategic Partnersihps at Hubspot (LinkedIn) anything in our Slack community.
Kevin has an extensive background in partnerships. Before building and running the Hubspot integration ecosystem, he ran partnerships at LeadPages, successfully scaling an affiliate channel, and strategic partnerships at GroupOn where he managed major brand partnerships with consumer heavyweights Uber, Delta and Whole Food.
Want to schedule 1:1 time with Kevin? Ask for an introduction to Kevin through our Advisors program.
---
Working with integration partners
What does Hubspot look for in an integration partner?
Jake Wallace
May 16, 2019 12:46:25 PM
What does Hubspot look for in an integration partner?
Kevin Raheja (HubSpot)
May 16, 2019 01:03:38 PM
The ultimate goal is to solve for the customer. Building a thoughtful integration that adds value to the end user is what we like to encourage with every platform partner, and we provide resources to help scope those use cases out with many of our partners.

The best indicator of an integration partnership in my experience is typically- are we focused on the same customer persona. If you're company is SMB focused and the partner is entirely focused on fortune 500s, the partnership is going to be much more challenging to scale. So, are we focused on a similar customer/user persona, and do we share customers today and how many. I like to quantify the existing customer overlap and the whitespace opportunity with each partner.
Jake Wallace
May 16, 2019 02:11:19 PM
Great insight. A lot of what I look for in a great partnership is around the same ideas. Using a tool like
Crossbeam
could help gain greater insight as well in identifying those partnerships. Thanks Kevin!
What issues recur when pitching new strategic partners?
Sophia Sithole
May 16, 2019 01:20:50 PM
What are some of the recurring issues that pop up when you're pitching to new strategic partners?
Kevin Raheja (HubSpot)
May 16, 2019 01:26:59 PM
The thing that probably comes up the most is who's going to build and support the integration. We've had to get better at creating valuable distribution programs and partnership benefits for our partners, and we continue to improve and iterate here. It's really important to talk to your partners and take their feedback in order to build a program that is valuable and scalable. I like to ask "what are the best partner programs you currently work with—what's good and bad about them" and use some of that feedback to build a best in class program. So, to get through the challenge of a partner allocating developer resources to build an integration to our platform, we had to find and create distribution levers and that was essential to us to build out our partner ecosystem.
How do you keep partners engaged?
Jenna Ochoa
May 16, 2019 01:02:29 PM
What tactics or strategies have you found effective to keep partners engaged with your product/program?
Kevin Raheja (HubSpot)
May 16, 2019 02:08:36 PM
It's really important to build trust and transparency. If you can just build great relationships and listen to feedback and iterate when you can, you'll be laying the groundwork for a really successful program with engaged partners.

As a startup, you can't have the best program that addresses all the marketing and distribution needs of every partner, but you can engage them by providing exceptional "partner service," and over time incorporating their feedback. This is something that I'm proud we've maintained at HubSpot as we scaled and continuously evolve and improve.
Do you monitor and manage partner integrations?
Robert Rand
May 16, 2019 01:01:30 PM
Does your team monitor and manage partner integrations? Do you set standards and requirements for best-practices and upkeep of integrations? or is that completely the responsibility of the integration partner?
Kevin Raheja (HubSpot)
May 16, 2019 02:10:05 PM
We do give reports to our partners on growth metrics, yes. We want to be as transparent with the data we have as possible so that HubSpot and our ISV partners can grow together and serve our customers.
Have you "fired" a partner?
Himali from Miro (formerly RealtimeBoard)
May 16, 2019 01:14:31 PM
Have you "fired" a partner? What's a fireable offense?

and similarly... When do you disqualify a partner? What are the risks of not selecting them?
Kevin Raheja (HubSpot)
May 16, 2019 01:21:21 PM
We definitely keep an open line of communication with our partners and if there's anything that needs to be addressed we try to do that with transparency and with a solution in mind to improve it. Some things that have lead us to this point have been GDPR compliance issues (we take this seriously), necessary API updates that go unaddressed (i.e. OAuth/security requirements)... but this happens extremely rarely and we have excellent communication with our partner ecosystem.
Working with referral partnerships
How do you find and recruit great referral partners?
Ryan Threndyle
May 16, 2019 01:25:32 PM
If you we're starting a brand new partner program, what would be your first steps to discovering and recruiting great partners (where to find them, how to reach out, etc.)?
Kevin Raheja (HubSpot)
May 16, 2019 02:02:08 PM
Assuming you mean referral partner program vs ISV? For referrall/affiliate—the most success I've had here is by starting with identifying who your own customer personas are. What do they look like, what verticals, ACV, who the actual buyer persona is... Once you are confident in what types of customers have the most success using your software, you have to go out and find networks or thought leaders who've attracted similar user profiles and these will likely be your best partners.
Also, think about creating a content strategy around attracting those types of partners to your program. Inbound is your friend.
. Once you've found the partners and networks, you'll have to find the levers to incentivize them to work for you. It's like being a recruiter. You have to sell your company, your product your vision, and you have to show them why the future is with your program.
How do develop a training program for referral and reseller partners?
Mark Cohen
May 16, 2019 01:33:45 PM
What have you found to be the most effective elements to consider when developing a Training Program for referral / reseller partners?
Kevin Raheja (HubSpot)
May 16, 2019 01:39:53 PM
I built out our referral/affiliate program while I was at Leadpages (&Drip). So for this question I assume you're asking for this type of partner program and not a platform partner program like the one I manage at HubSpot.

Talk to your partners a lot. And especially talk to partners who say "no" to joining your program. Understand what made them say no, and also what your top 5-10 partners are doing that are making them most successful.

If you're trying to build out a partner program from scratch see what the best referral partners/influencers/affiliates are doing who are relevant to you find out what your program will have to bring to the table to get them to join.

An underrated aspect of being great at BD is being able to put together a business proposal around this to convince your teams, boss, executives INTERNALLY that this is what you need to be successful. But you need good data, and you can get that from talking to people who want in your program. It's about finding the right levers and incentives to make your partners engaged and thrilled to work with you, while balancing that with the needs of your business and your customers.
Organizing partner teams
How is the partnership team organized at Hubspot?
Jake Wallace
May 16, 2019 12:46:57 PM
How is the Hubspot partnership org setup there? Meaning is it you and do you have anyone under you?
Kevin Raheja (HubSpot)
May 16, 2019 01:00:39 PM
We have a unique org structure at HubSpot for BD, because we look at Platform as a core product of ours. When I started at HubSpot, I rolled up and reported to our Chief Strategy Officer, but now I'm technically on the product team because the core of my work these days is platform partnerships and BD. I also work closely with the strategy team on things like M&A and HubSpot Ventures, as a lot of these things are connected at HubSpot.
Jake Wallace
May 16, 2019 02:14:06 PM
Exciting. I started on the Product team and have recently moved the partnership team to the sales team. A lot of our co marketing activity results in lead gen for our sales team members to close monthly. Good stuff!!
What tools does the Hubspot partnership team use?
Tyrone Lingley
May 16, 2019 12:48:08 PM
Can you walk us through all of the tools you use on a daily basis pertaining to partnerships. Ex. CRM, note taking, data analysis, partner platforms, efficiency tools etc.
Kevin Raheja (HubSpot)
May 16, 2019 01:09:19 PM
Yes, we use a lot of different software at HubSpot. We use the HubSpot CRM (of course) on my team to manage partnership pipeline and notes. We use
Looker
for some of the attribution things, like user installs with partners. We're heavy consumers of
Slack
and
G-suite
. A few folks in our team use
Trello
for projects. We just started using
Brella.io
for event networking for our Partner Day and INBOUND events. We use
Blissfully
to better understand tech stacks (we also just invested in Blissfully).
https://medium.com/@HubSpot/introducing-hubspot-ventures-56b8fd040e3
Partnership metrics
What quarterly goals does your partnership team have?
Mitch Houff (Gusto)
May 16, 2019 01:34:03 PM
What annual/quarterly goals does your team have (e.g., partnership launches, NPS, leads, revenue)? What metrics do you track mostly closely?
Kevin Raheja (HubSpot)
May 16, 2019 01:52:26 PM
We have KPIs that we set for ourselves at HubSpot on the BD team. Customer and Partner NPS is a big one. Generally, if you can nail those, the rest falls in place fairly well, but we do get more granular, with total active installs and growth, MRR of associated installs and things like total partner growth. We went from just a few dozen partners in our ecosystem 3 or 4 years ago, to now over 300+ and this give us more opportunities to delight our customers by giving them opportunities to discover and connect new tools. This has major revenue and retention impacts for us and our partners.
How do you measure partner attribution?
Gabe Caldwell
May 16, 2019 12:57:01 PM
Partner attribution can be tough to measure for our referring and reselling partners due to a lower priced product.

What tactics methods does Hubspot use to increase accuracy of partner attribution?
Kevin Raheja (HubSpot)
May 16, 2019 01:17:09 PM
This is one of the biggest challenges with BD today, particularly on the platform side, e.g. where was the origination of this installation. We're getting better at this,
Looker
has been helpful, but it's still hard to definitively track attribution.
What we know is that if we can get our customers to connect their tools together, we see higher customer NPS, and as a side bonus for us and the ISV (software partner), we see higher LTV and retention of that customer. We can measure all this, and even correlate MRR with each install.
So, at HubSpot our KPIs with partners is to make sure the integration is well built and the customer is happy, and that we see a month over month increase in installs. Until we get better at attributing where the user originates from, this is the most reliable data we have.
How do integration partners drive renewals and customer success?
Rob Spee
May 16, 2019 01:21:34 PM
What role do your partners play in Customer Success to drive higher renewal rates of Hubspot, and how do you train them to be better at it?
Kevin Raheja (HubSpot)
May 16, 2019 01:36:02 PM
Customers drive all of this for us. We work very closely with each integration partner to ensure that what they've built is valuable and the users are getting value from it. Once we have validated that, we have go to market opportunities with the partner, but we first need to know customer happiness is high. We use these distribution and marketing incentives with partners to ensure quality for the customer. Luckily for BD teams, when a customer connects their tools together and integrates them in a valuable way, it greatly improves LTV and reduces customer churn
.
Thank you!
Sunir Shah
May 16, 2019 02:00:16 PM
@here
please join me to thank Kevin
@Kevin Raheja (HubSpot)
for offering his time and experience.
This was really amazing. Thank you for taking the time to answer each question with great depth.
Jake Wallace
May 16, 2019 02:18:44 PM
Thanks
@Kevin Raheja (HubSpot)
!
Kevin Raheja (HubSpot)
May 16, 2019 02:22:22 PM
Thank you everyone! And thank you Sunir and CSA for creating this space for BD/Partnership folks. Not many networks around like this.