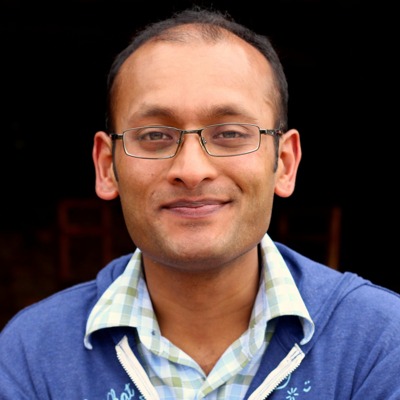 CEO
AppBind
Noah Green
January 22, 2020 02:00:18 PM
@here
It's time, Let's get started with the first Ask-Me-Anything of the year!
Today we have the pleasure of welcoming Maxim Kuzkin from Ingram Micro into our community. Thanks for joining us
@Max Kuzkin
it's great to have you in here for this session.
Ingram Micro is the largest IT distributor in the world, so if you're figuring our distribution this one is for you!
---
What was your career path into Ingram Micro?
Kai Hatchman
January 22, 2020 02:08:47 PM
@Jake Wallace
asks, "I'm very interested in your career path and what lead you to Ingram Micro via an acquisition"
Max Kuzkin
January 22, 2020 02:11:27 PM
How has the IT channel adapted to the cloud?
Sunir Shah
January 22, 2020 02:06:39 PM
What has been the biggest learning about how the IT channel has adapted to the cloud?
Max Kuzkin
January 22, 2020 02:08:31 PM
Funny enough my biggest personal learning was that the cloud didn't really disrupt the channel, but made lives of many MSPs and VARs much simpler.

The reason I'm saying that is that years ago I was under impression that "OK – here comes the cloud and all services will be so easy to find and consume there will be no need for any channel help".

But the reality turned out much funnier. There are so many cloud services now doing so many things and with so great complexity. Poor SMB and business owners are not able to figure it all out without someone's help.

Hence, the need for the channel has only increased ever since.
Sunir Shah
January 22, 2020 02:43:07 PM
It's a fundamental nature of physics (truly) that software will grow in infinite complexity, and thus there can never be a sustainable self-service free market for software.

We can always keep coding. It's the tower of babel.
Max Kuzkin
January 22, 2020 02:44:39 PM
Agree – though was rally not obvious to me some 10 years ago. That's why the whole Ingram Micro story was a true revelation to my brain.
Do IT teams prefer to buy directly from the vendor?
Enam Rabbani
January 22, 2020 02:11:08 PM
Hi
@Max Kuzkin
Wanted to validate some opinions/myths(?) and get your perspective from being inside Ingram. 1. IT teams don't buy saas through distributors – beyond the big 10 (O365 etc). They want to buy directly from the vendor.
Max Kuzkin
January 22, 2020 02:13:54 PM
IT teams largely don't care where to buy from. It's a matter of value and convenience. If it's simpler and more convenient to buy from vendor directly, they would, of course.

But keep in mind that distributers add lots of different things – credit terms alone could be a huge differentiator. If you can pay after the deal is closed vs now => would you choose to go direct with the vendor? Then comes financial aspect of the story. Accounts payable's relationship with many vendors is costly to maintain too. Vendors often don't have good capabilities around that. And then comes unified reporting, API etc.
Enam Rabbani
January 22, 2020 02:16:31 PM
Yup. So we're looking at Ingram precisely for that reason. Providing net terms and alternate payment methods and collections
Max Kuzkin
January 22, 2020 02:16:40 PM
So, ironically, there is less incentive to buy Office 365 through distribution because their portals are much more advanced. For smaller and less popular products, going through distribution is often much more compelling than for Office 365.
Do resellers not care about reselling SaaS because of their compensation structure?
Enam Rabbani
January 22, 2020 02:13:28 PM
Opinion/myth #2. Resellers don't have interest in reselling saas subscriptions – their comp structure for their reps don't allow for it unless they sell 3 year prepaid contracts.
Max Kuzkin
January 22, 2020 02:50:46 PM
That is often true, actually. Everyone is coin-driven. And coin-driven is very good from my point of view. Sales reps in many organizations still have little incentive to sell subscription services because even with 3 years prepaid it doesn't generate enough %% for their bonus. Unfortunately, there is no technical solution around this, obviously. And we see more and more businesses changing compensation structure for their sales to accommodate for subscriptions reality.
When that happens, for example, by attaching recurring revenue to the sales rep account, this helps a lot with the motivation, as you can imagine.
Does the channel always want to buy SaaS on annual contracts or is it ok with variable pricing?
Sunir Shah
January 22, 2020 02:29:16 PM
We had a small discussion about annual budget cycles vs. variable, usage-value pricing that is more common with SaaS. How does the channel want to buy SaaS and why from your experience?
Max Kuzkin
January 22, 2020 02:29:52 PM
Greatly depends on the vertical: Telco is different from MSP/VAR and not the same as Retail. For MSP/VAR the trend I see is negotiation of the yearly budget with the customer; hence the desire to pass-through yearly terms down the chain, cause this is the way contract is negotiated with the end-customer. For Telco dynamics are different and their goals are around attach-ratio to their monthly contracts. Retailers have different problems of their own too – depends on the partner. A lot of that has to do with what risks are being managed by purchasing a service package from the partner.
Sunir Shah
January 22, 2020 02:45:12 PM
MSPs I understand. You're effectively controlling the head count cost of IT. Telco I'm not sure I get; I think it's about selling complete communications solutions (telephone + call center software?), but I don't have enough experience.
Max Kuzkin
January 22, 2020 02:47:05 PM
Telco are all fighting for additional services attached per seat: antivirus, communication, backup – whatever, yes.
Sunir Shah
January 22, 2020 02:47:29 PM
I hate it when companies sell to meet their own internal needs rather than end customer value.
Max Kuzkin
January 22, 2020 02:47:35 PM
It's one of the largest areas of growth and opportunity for them these days with all regulation happening in the industry.
Sunir Shah
January 22, 2020 02:47:59 PM
Ah, regulatory capture? What's happening there?
Max Kuzkin
January 22, 2020 02:57:06 PM
Sunir Shah
January 22, 2020 03:00:10 PM
Interesting. I don't understand what the end customer gets from buying from a telco besides arbitrage.
Max Kuzkin
January 22, 2020 03:00:55 PM
It's often much simpler. I'm buying my Netflix through T-mobile, for example.
Sunir Shah
January 22, 2020 03:01:13 PM
Why?
Max Kuzkin
January 22, 2020 03:01:39 PM
Was 1 click and like 5% cheaper than going direct
Sunir Shah
January 22, 2020 03:01:49 PM
Aye. Arbitrage
Max Kuzkin
January 22, 2020 03:02:02 PM
Why bothering going to Netflix and registering and all that?
Sunir Shah
January 22, 2020 03:02:32 PM
It makes sense to me. A Late Majority playbook. Perfectly important. I was wondering if there was more to it.
Does Ingram Micro identify and nurture resellers for me?
Steve Stewart / Smartsheet Channel Chief
January 22, 2020 02:17:23 PM
Can you validate a myth #3. Ingram Micro's primary role with SaaS apps is Fulfillment – reacting to inbound demand from Resellers that have a live opportunity. Ingram does not do any pro-active reseller identification and recruitment nurturing of partners that might fit my ideal partner profile?
Max Kuzkin
January 22, 2020 02:24:07 PM
Supply chain is a well developed area and fulfillment is definitely part of it but not the most complex one. 4 of the most important supply flows are highlighted in the diagram and each is a value in itself:
1. Contracts Flow – distributor helps with standardized paperwork and onboarding of Vendors to the common denominator. It might take many months for anyone to onboard each vendor contractually, while work with the distributor requires just 1 contract.
2. Product Information Flow – we work with our partners to provide them with go-to-market and other activities to the level of integration into their systems and business processes.
3. Fulfillment – this one is well known and developed, so won't stop too much on it.
4. Usage/Consumption Flows – aggregation of data and extraction for billing in other systems is a very complex beast as well on top of that – integrations, business processes all over the place.
Fulfillment is valuable but not alone and I didn't even mention financials, AR/AP, reconciliation and all of that – not to overcomplicate the story
How should we connect our SaaS billing to Ingram Micro Cloud?
Enam Rabbani
January 22, 2020 02:31:50 PM
Zooming into fulfillment – We are building out subscription APIs so we can connect into 3rd party disti and reseller marketplaces and automate provisioning. Was excited to read about APS Connect – but haven't been able to find much in terms of actual documentation. We want to make sure we're making good architectural decisions. And I imagine a lot of SaaS companies will go through the exact same process with their eng teams. Would be great to know how we could accelerate this (for example – reference architecture for Zuora to Ingram cloud, or SI/partners who do this)
Max Kuzkin
January 22, 2020 02:33:11 PM
Yes we're thinking of opening up Connect documentation indeed. As of now it's only available for those who works in the portal. Thus limits ability to learn/align on the reference architecture… As of today i can recommend you to shoot a message to Huang, Anthony <
> Anthony is Product Manager in my organization and he'll be able to do a demo of Connect for you and a trial account so you can do your research.
Does Ingram Micro use product reviews sell through the channel?
Sean Saint
January 22, 2020 02:44:33 PM
How do product reviews play into your team's sale cycle [when selling into the distribution channel]? When a prospect or customer is looking to purchase a tool from a broad category, what are your reps doing to recommend specific tools?
Max Kuzkin
January 22, 2020 02:49:02 PM
At Ingram Micro our reps are obviously trained to recommend certain solutions in certain areas – to be honest, I don't know how much their recommendations are influencing decisions of our VARs cause I don't really know how to measure that. But the fact that they are actively promoting and recommending certain solutions is there for sure – most likely has its own influence of share too.
---
Noah Green
January 22, 2020 03:02:46 PM
@here
That's a wrap!
Thanks everyone for getting involved – I'll get these questions & answers summarised so you can reference them in the future
@Max Kuzkin
Thanks for taking the time out to answer these questions! If you want to connect with Max you can find out how to do so here (
https://vimeo.com/386364246/ecda23ed44
)