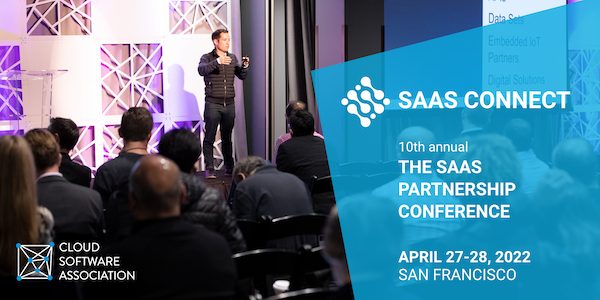 The one and only annual conference for SaaS partnership leaders comes back finally April 27-28, 2022 in San Francisco. Join over 400 SaaS founders, partnership leaders and marketing executives to build a future for cloud software distribution. Early bird tickets on sale.
What's the agenda this year?
We'll host tracks on the following topics.
Channel partnerships. Partner acquisition, partner engagement, partner success, what channel partners want, digital agencies and SIs
Tech partnerships. How to build integrations, iPaaS, go-to-market with a tech partner, account mapping, cosales, comarketing
Go-to-market with marketplaces. Marketing your SaaS through marketplaces and app stores; marketing through hyperscalers (AWS, Microsoft Azure, Google Cloud); selling through tier-2 distributors
Running a marketplace. How are you building a marketplace for app partners and channel partners? Building a great customer experience and a great partner experience. Alignment with product.
Managing a partner team. Metrics, revenue, attribution; organizational alignment and buy in from the CXO, board, investors; hiring; structuring partnership team
How to scale partnerships. How did you take your successful partner team and scale it? Monetization strategies, scaling revenue, building a "partnership organization"
Strategic partnerships. The big deals, enterprise partnerships, managing a platform partner (David vs. Goliath), account-based marketing, negotiation, corporate development.