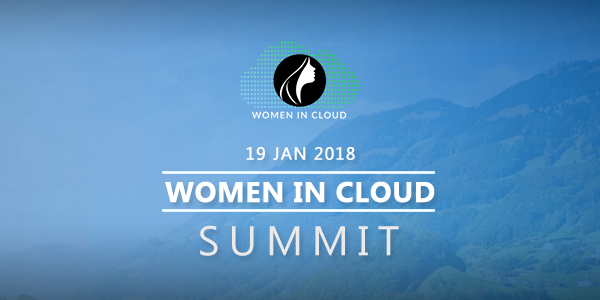 Ignite WA, in partnership with leading tech companies and community organizations, is pleased to announce the Women in Cloud Initiative. The Women in Cloud initiative celebrates female entrepreneurs in the tech world, serving as a source of inspiration and support that connects and empowers women in Washington and beyond, and helping them to realize their potential and reach new growth through leading cloud industry, community, and government partners. Our mission is to inspire, empower and accelerate growth for women-led technology companies in the cloud computing era. Learn more at www.womenincloud.com.
The Women in Cloud Initiative will offer:
A Cloud Summit: The Women in Cloud summit connects cloud industry leaders directly with women-led cloud companies in a private atmosphere to help them access opportunities and leadership support. Throughout the year, additional in-person and digital events will be offered.
Cloud Acceleration Lab Program sponsored by Microsoft: Build and grow your company with Cloud Accelerator. This accelerator is an immersive 6-month program to help women-led companies co-sell with HPE and the Microsoft distribution channel.
A Community of Leading Mentors: Be a job creator by mentoring women-led companies. The women in cloud Mentorship Program focuses on providing support to companies in the areas of business planning, channel partnerships, education, and customer deal negotiations to close deals via enterprise distribution networks.
The Women in Cloud Inaugural Summit kicks off on January 19th, 2018, featuring keynote conversations, panel discussions, one-on-one interviews, and leadership spotlights. The Summit brings together the voices and insights of a diverse range of female luminaries from the worlds of business, technology, and politics.
Register here: http://www.womenincloud.com/summit
Carrie Francey, VP of Strategic Alliances at Hewlett Packard Enterprise (HPE), cites that "Women in the Cloud is taking a unique approach, that provides both a corporate and a grassroots perspective, focused on the providing business tools to accelerate the success of women-led businesses; including on-going mentorships, industry networking opportunities, and community support as part of our partnership with Microsoft and other technology leaders".
"For Microsoft, supporting business moving to and growing in the cloud is an essential part of our core mission. We are proud to sponsor the Initiative and in supporting diversity and inclusion of women in cloud growth," states Gretchen O'Hara, Vice President GTM Strategy, One Commercial Partner, Microsoft USA.
Chaitra Vedullapalli, of IgniteWA, explains, "We are continuing our focus on advancing entrepreneurship and new jobs in Washington State and beyond. The Women in Cloud Initiative shines a spotlight on women to support them and their businesses in growing cloud services and solutions. We invite women executives, women entrepreneurs and anyone interested in supporting and learning more to join us."
About Ignite Washington
Ignite Washington is a city by city digital equity and readiness initiative for small businesses. Ignite Washington is led by a consortium of local businesses, government officials, non-profit organizations, and private citizens focused on developing policies, readiness, and access to relevant resources at a local level to power small business growth. Their goal is to infuse $100 million into the local economy in the next 3-5 years. Ignite Washington enables access to talent, technology, markets, and funding; provides support to access to local and global customers.
For more information, visit http://womenincloud.com or download the flyer. We are looking for sponsors, partners, coaches, and mentors for empowering female entrepreneurs with cloud computing. Please contact Chaitra Vedullapalli at chai@meylah.com.